"Thoughts by Elvin" is a two-page document of advice from Elvin Jones. It was typed out by legendary drummer (and legendary educator) Ed Soph (watch one of Soph's many spectular clincs ), who got it from Norman Grossman (see Soph's Facebook comment below). Jones, and Grossman both taught at Frank Ippolito's Professional Drum Center in NYC.
Elvin Jones (1927 - 2004) is most well-known for his tenure with John Coltane. Here's elvin performing "Impressions" with Trane -- check out their duo playing at about 9:30.
Note: I've typed out Elvin's advice below.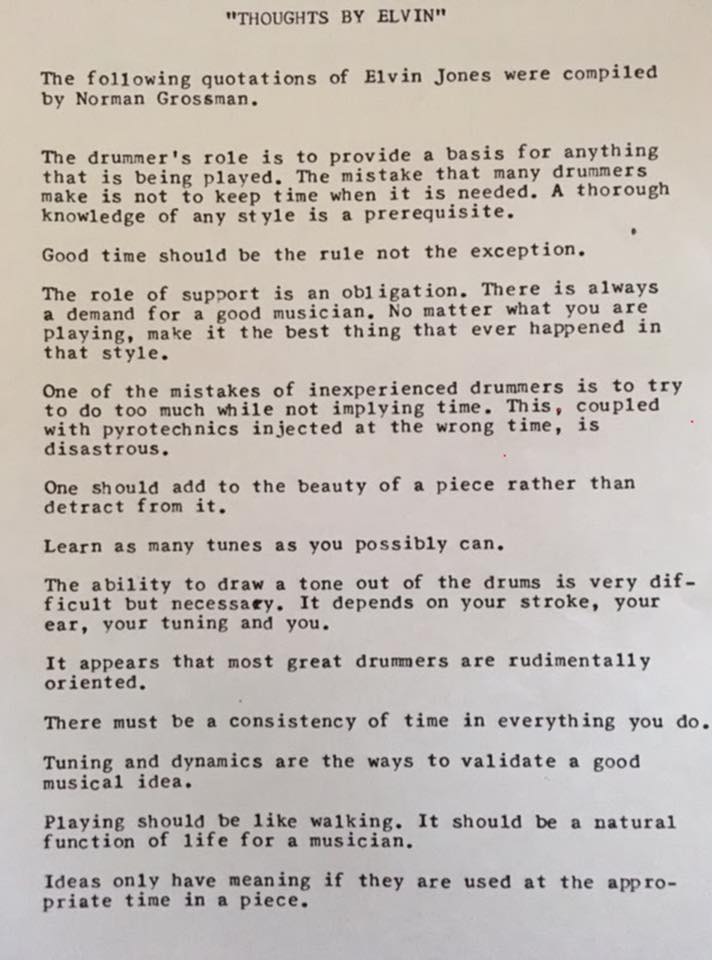 Elvin Jone's "Thoughts" as transcribed by Ed Soph