Saxophonist Steve Lacy, pictured left, transcribed this list of advice from Thelonious Monk in 1960, the year when he briefly played in Monk's band.
Two years prior, in 1958, Lacy recorded Reflections - Steve Lacy Plays Thelonious Monk, (the first non-Monk album to feature only Monk compositions). Reflections features Steve Lacy on soprano saxophone, Mal Waldron on piano, Buell Neidlinger on bass, and Elvin Jones on drum set. Listen to "Reflections" here:
Lacy also played on Monk's Big Band And Quartet In Concert recorded in 1963 live at Lincoln Center.
Note: I've typed out Monk's advice below.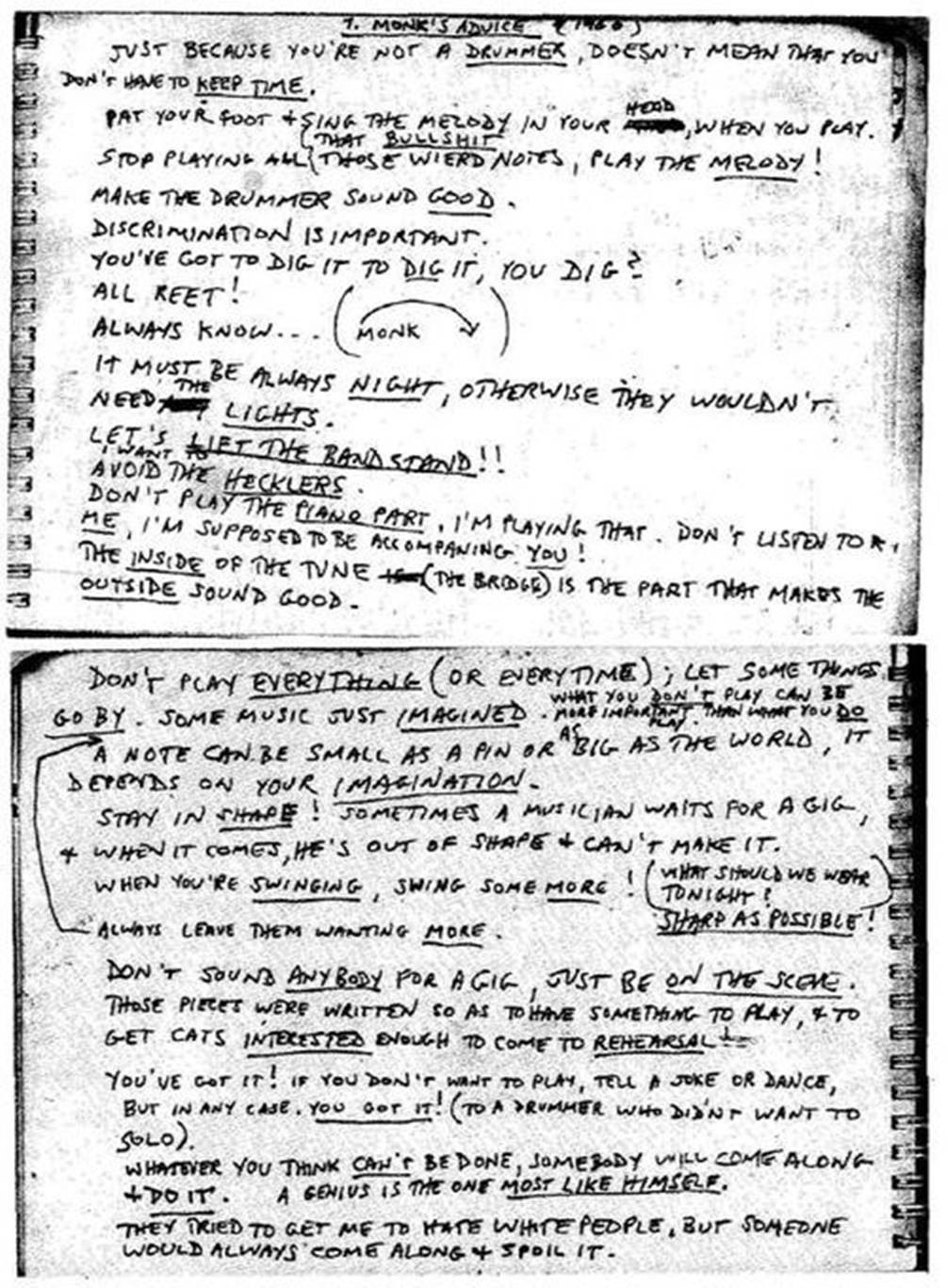 Thelonious Monk's Advice to Steve Lacy.